Register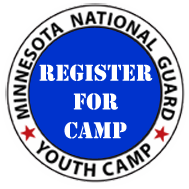 2021 Camps - Read Until End!
Hey Campers and Volunteers!
Yes – Camp will be in session this summer! It will look a little different, but it is happening!!
We are required to implement COVID mitigation protocols, most of which are common today. Plan to wear a mask during Camp and frequently use hand sanitizer. In order to maximize the number of campers we can host at Camp, Youth Camp will only run during Week One (July 25-31) and Teen Camp will only run during Week Two (Aug 1-7).
Before deciding to register, here are some things to consider:
• There may be a COVID-19 testing requirement. We are still researching solutions to include it as part of 'in-processing'.
• Masking will likely still be a requirement, including during close contact outdoor activities.
• We will probably have a strict "no contact" policy between teams.
• It is likely that social distancing, even within teams, will be required. We'll have to be creative with activities, etc.
• All staff will be required to assist in cleaning and sanitizing measures.
• If you or anyone in your household is ill at the start of camp, or becomes ill during camp, it is likely you will not be able to attend/stay.
If you believe you and/or your camper(s) can abide by the above guidelines, please get registered as soon as possible to secure your spot at Camp.
Note: If the session you are trying to register for is full, we will not be able make any exceptions due to the COVID restrictions.
We hope to see you this summer!
Additional Registration Information
We got a new registration vender last year so if you went to camp last year use the same account you made last year to complete registration this year. If you were not at camp last year you will need to make a new account for this new vender in order to register for camp this year.
In order to register you have to use Google Chrome, Microsoft Edge, or something like that - No Internet Explorer.
Set up your account then register, you may have to put info in more than once. Register here.
If you do not complete the registration all at once you will get reminder emails about any unfinished items.